For 60 years, visitors and locals alike have gathered to race turtles in the center of our little town. Adult visitors often share stories of their turtle race memories as a child. The Nisswa Chamber is honored to host this tradition and the people who come to enjoy it each year. Yet, even above striving for fun is our commitment to the safety of the true "shellebrities" of our town - our turtles.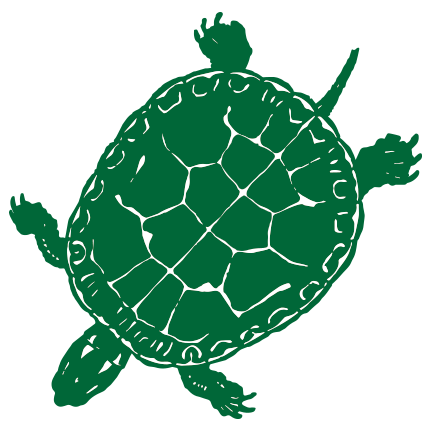 Our turtles live on a farm with their friends in a large in-ground pond with circulating water. Their water is changed daily by caretakers.
Every Nisswa Turtle is released to area lakes and ponds after each turtle race season.
Before and after you spend quality time with our turtles, we ask that you wash your hands. Hand washing is ALWAYS available right next to the turtle track at the Nisswa Chamber building!