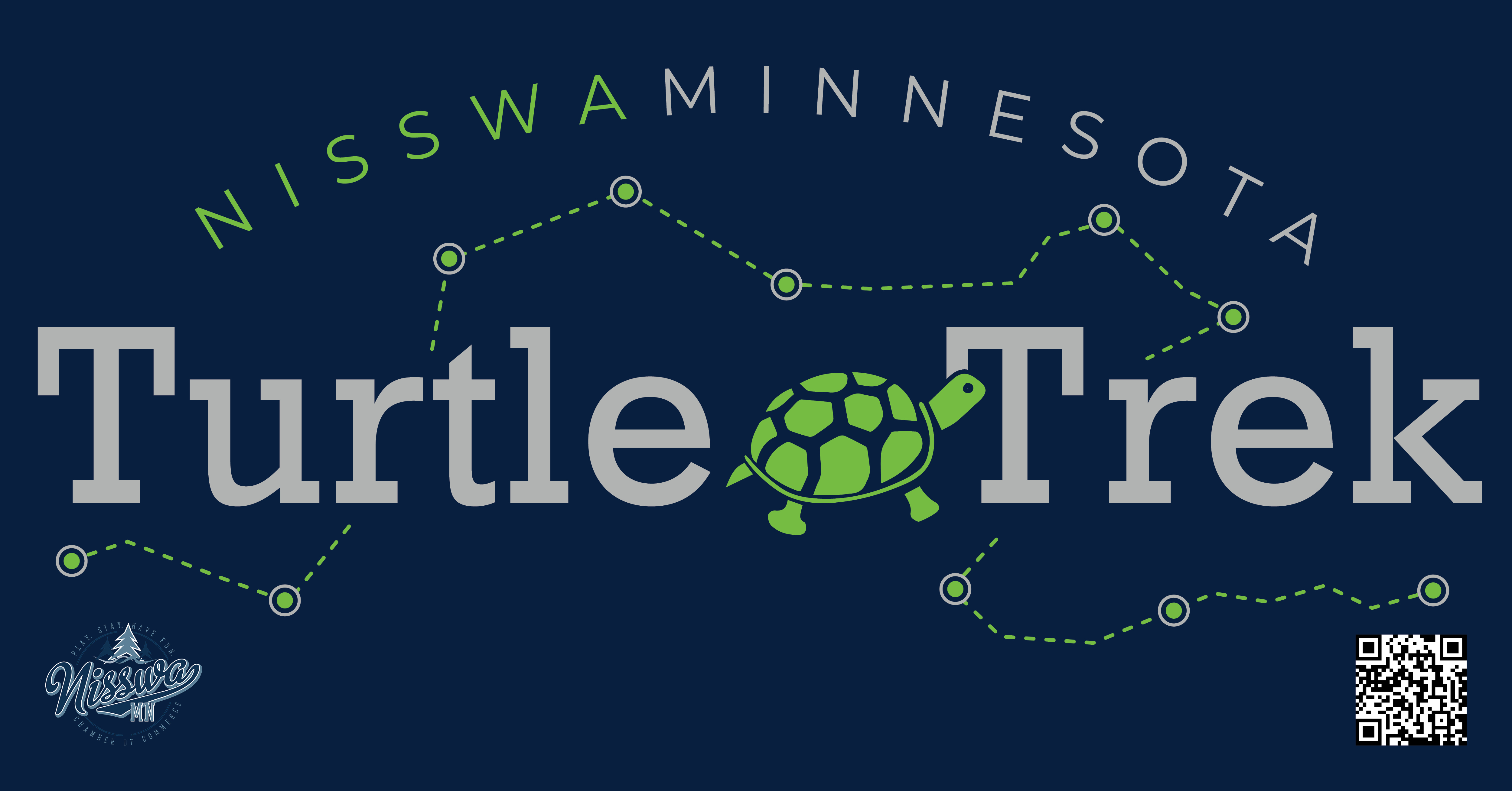 This year, we are excited to host the First Annual Nisswa Turtle Trek!! This is a great way experience eclectic downtown Nisswa, learn about other businesses in our community, and explore the outdoors, all while supporting local business and our turtle traditions!
Our Nisswa Chamber Members will hide turtles with their business logo at their location. In teams, our Turtle Trekkers will search for businesses based on the clues the business provides the Nisswa Chamber. When they locate the business, they will take photos of the Turtle Logo and collect as many as they can to compete for a grand prize!
Trekkers are required to post their Turtle Logo photos AND tag the business' Facebook page to the Turtle Trek event page in order to compete for a grand prize!